About Moshe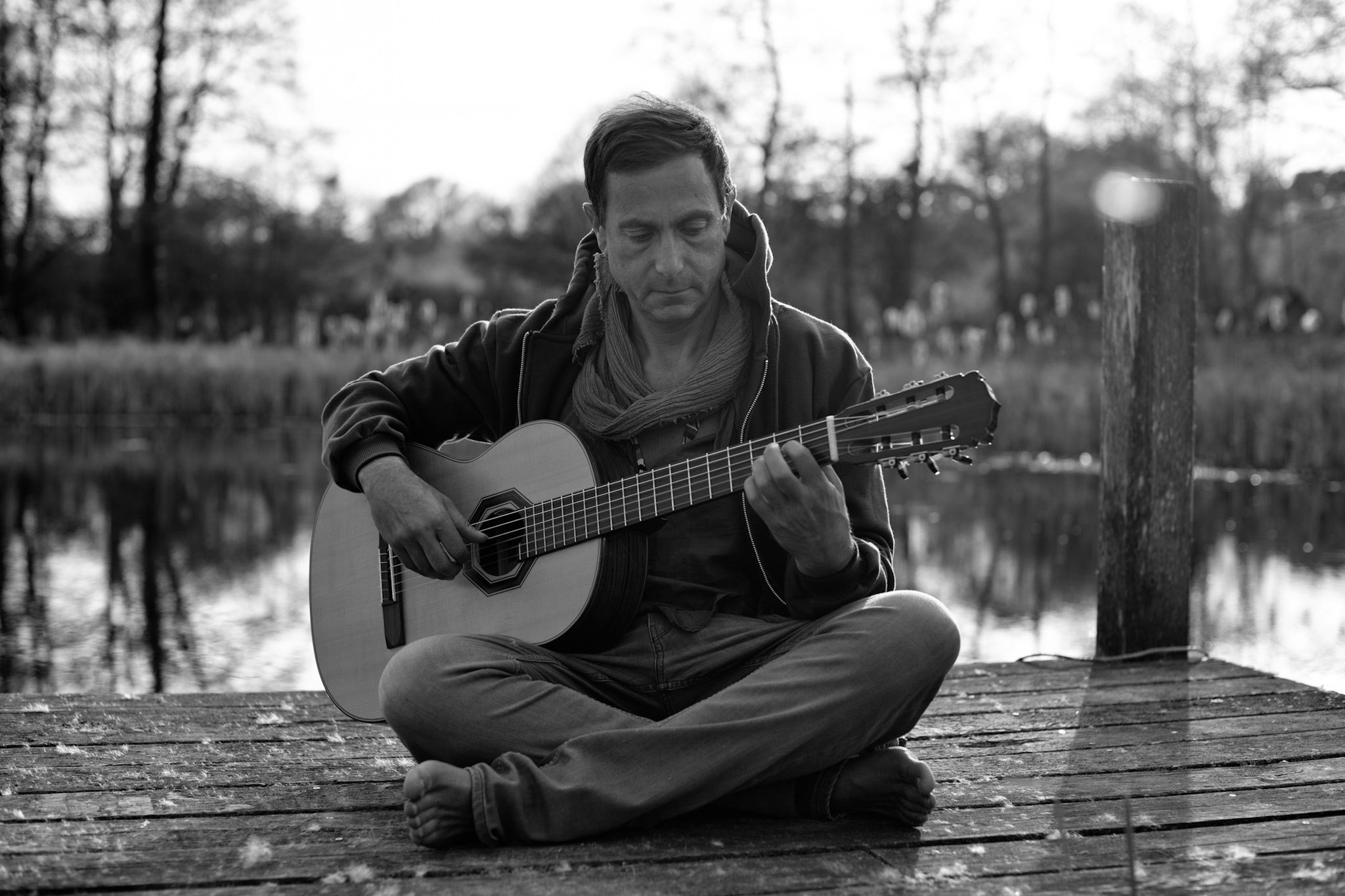 NEW RELEASE 'LITTLE BIRD' - FRIDAY 16TH APRIL 2021

"This little white bird came to see me. I was just lying there on my bed and his little white bird, like a dove came.
I could see her and hear her wings flapping really fast, fluttering around my heart, as if she was cleaning it.
So the guitar part, when it gets going, sort of emulates the sound of those wings flapping and cleaning.
And at the start, the slower guitar with Adrians beautiful flute represents the bird coming down out of the sky and slowly settling near me.
I try and listen to what message she is bringing:
' Little Bird come to me, tell me what you see?'
And its hard to hear, to hang in the liminal space between worlds long enough to talk to her, so I ask :
' Tell me in my silence, tell me in my sleep, tell me in my silence, tell me in my dreams '
And
' Fly, show me the way, into my heart, help me to pray'
Moshe Halperin

LITTLE BIRD the new single from the Album 'Golden Heart' releases on Friday 16th April to all major channels
ABOUT MOSHE HALPERIN
Inspired by nights and nights and days and days rolling into years and years , sitting and learning songs and prayers from Maurrenji, Carioca, Mao Tanka , Ninawa Pai De Mata and Chana Icacuru of the Huni Kuin, Amu Ahava, Rainer Scheunenbrand, the Yawanawa, The temple of the way of light in the Shipibo tradition of Icaros, and in hundreds of singing circles with my good friend George Barker , I slowly gathered a collection of sweet songs, touched by the medicine of all those hearts, and inspired by the mantras, meditations and prayers of my friends and teachers, the circles in Ibiza and London and Ciranda, and the songs from Brazil and Peru and Columbia and Israel and India and Ibiza and Osho and Adrian and the Eternal Heart.
My songbooks filled up, beautiful collections of favourite songs that stole my heart, and then some songs came out of me, and I started to record.
Hearing the medicine songs Ive collected from my friends and teachers has sometimes brought tears of hope and joy to my eyes, and somehow, someday, maybe my songs will do the same for you.
'Golden Heart' is the name of my first album
I've invited some friends to sing and play on some of these songs, so look forward to hearing beautiful vocals from Nessi Gomes, Julia Gelpke, Remi Olajoyegbe, Olivka Magita, BenBenJi, Katy Prado, Nadia Mullova Barley, Ninawa Pai de Mata, Louisa Love and George Barker, and the instruments of Adrian Freedman ( Shakuhachi flute), Misha Mullov Abado ( Double Bass), Mike Stanton (Oktav guitar) and Seb Brice ( percussion).
I believe music is one reason we spirits come back to the physical realm, and our songs serve as a reminder of who we are, beautiful humans, and what a gift of life we have been given, what a beautiful gift.
Moshe